B.Tech Case Study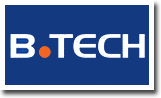 The Client:
B.Tech is Egypt's largest retailer of household appliances. A large part of its operation is based on credit sales and providing good customer support.
The Challenge:
B.Tech is experiencing considerable growth by offering new brands and services to its customers. The company needed to be able to provide its customers with timely responses to their requests and to efficiently deal with complaints.
Centrivision's Solution:
Centrivision provided B.Tech with Centricare: a solution that streamlined communications between its Call Center and its Customer Care and Customer Service departments.
Products:
Centricare is a powerful customer care and customer service management software application that provides organizations with the tools needed to provide optimized customer experience to support brand and market leadership. It provides organizations with a multichannel customer care environment, including integrated support for e-mail and SMS. An essential component of Centricare is its powerful reporting engine that enables management to monitor its performance, identify areas in need of improvement, and quantify the impact of its decisions.

Features:
Different roles for different users
Different options for automatic or manual ticket assignment
General and private ticket pools
Multilingual capability
Supervisor rich features
Easy administration
Measurement of employee performance and other Key Performance Indicators (KPI)

Web-based capability
Service requests management
SMS and e-mail integration
Customized automatic reports sent by e-mail to different users according to their roles
Document Actions